JEJU OLLE TREKKING - MEDIUM LEVEL part 3
With 437 km total of beautiful trekking, the Jeju Olle Trail (Ollegil 올레길)
is definetly something to try out for a memorable experience that you will cherish for the rest of your life.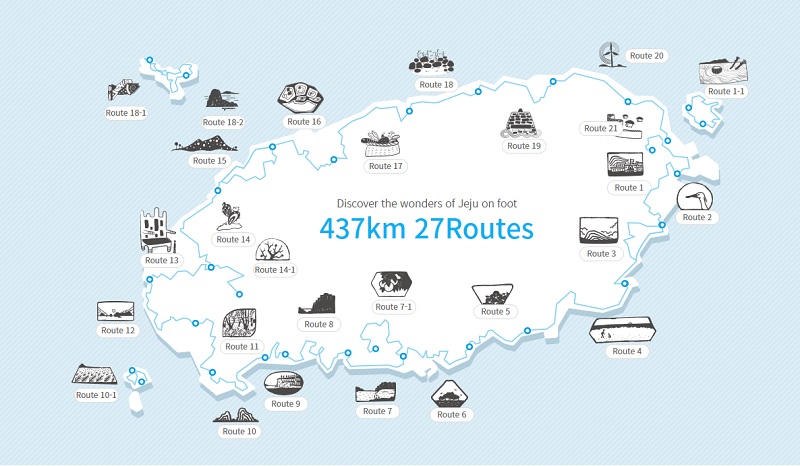 Route 12 Mureung - Yongsu Olle
Total Distance: 17.5Km, Total Time: 5-6h, Difficulty: Medium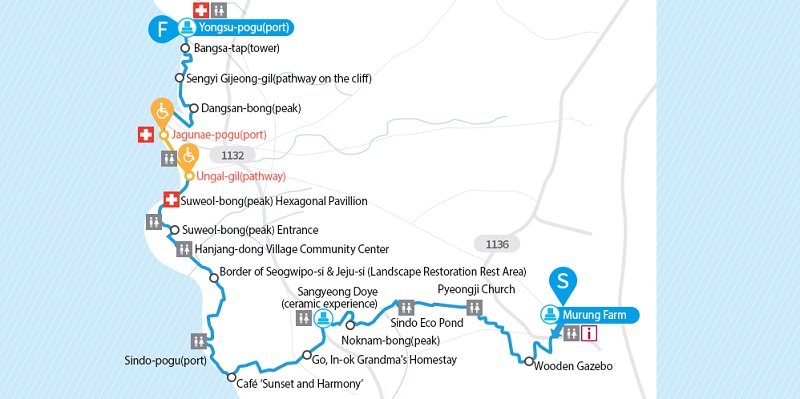 It is the first route to enter Jeju City, after connecting the entire Seogwipo City along the coast. From Mureung-2ri to Jeolbuam at Yonsu-pogu(port), the route continues through field, ocean, and an oreum. The horizon from the open area is hazy, and the deep sea shines in the emerald color. The mysterious Dowon Pond and Noknam-bong(peak) enrich the experience on route 12. Hike past Suwol-bong(peak) and Ung-al-gil(pathway), while facing Chagwi-do(island), and through Dangsan-bong(peak) to enter the Sengyi Gijeong Badang-gil(pathway).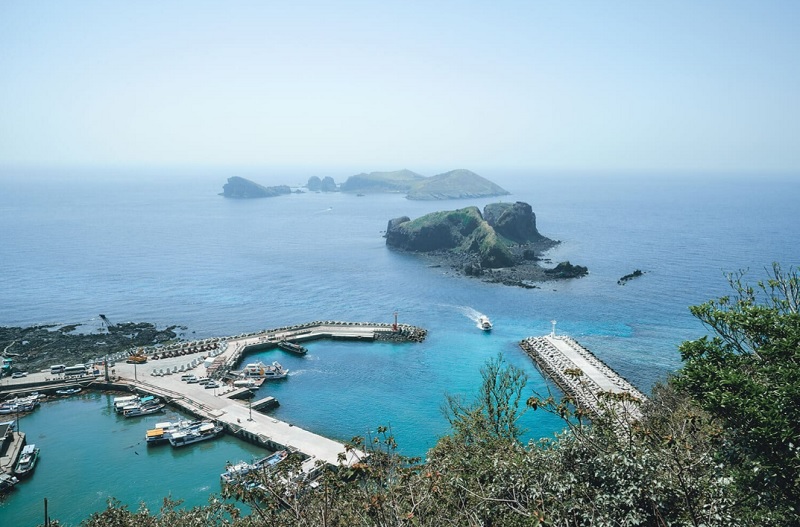 자구내포구 Jagunae-pogu(port)
Route Tip
There are seafood restaurants near Sindo-pogu(port) and Jagunae-pogu(port).
---
Route 13 Yongsu - Jeoji Olle
Total Distance: 16.2km, Total Time: 4-5h, Difficulty: Medium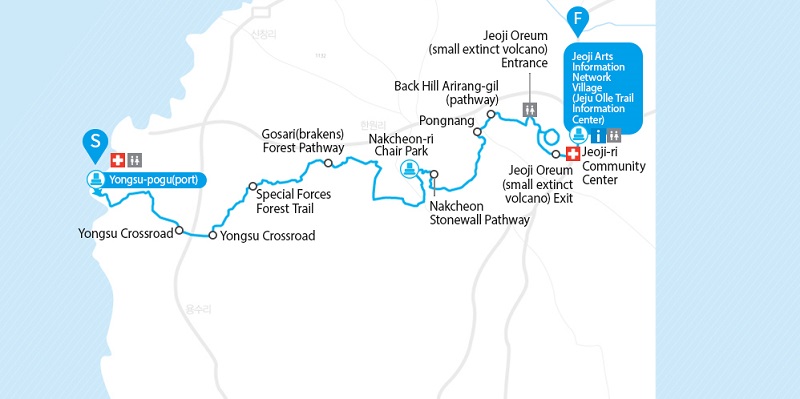 The Jeju Olle Trail that lines the coast finally makes a turn inland. This lush woodland trail provides a very different view of Jeju. You will only see the sea at the starting point in Yongsu-pogu(port), and the path will continue through the forests of the mid mountain region. The path passes through Yongsu Jeosuji(reservoir) before meeting a small village called Nakcheon-ri, then continues its journey through more forests and oreums(small extinct volcanoes). 3km of the trail connecting forest, field, and Jeoj Oreum(small extinct volcano) restored with the help of the 13th Special Airforce Brigade boasts its beauty,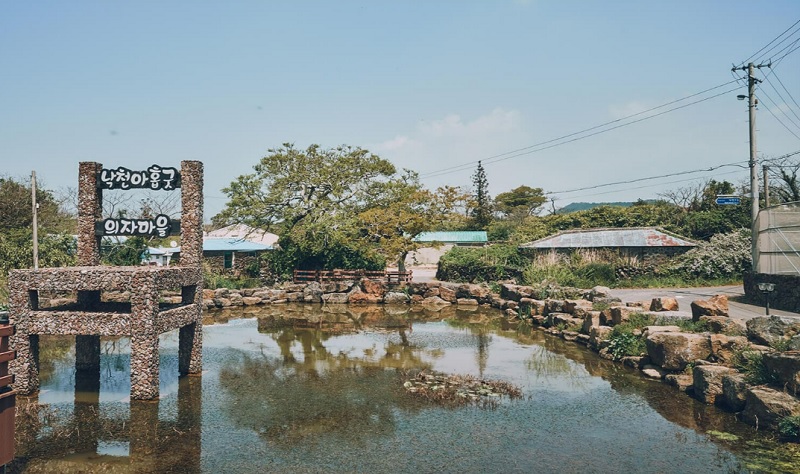 낙천리 아홉굿(샘) 마을 Nakcheon-ri Ahop-gut(nine stream) Maeul(village)
Route Tip
There is a small restaurant in the Nakcheon-ri Chair Park/Village, selling barley sandwiches, ice cream and beverages and some restaurants are located near the finishing point. Because there are no restaurants other than these, it is a good idea to pack something to eat and drink for lunch in advance.
---
Route 14 Jeoji - Hallim Olle
Total Distance: 19.1Km, Total Time: 6-7h, Difficulty: Medium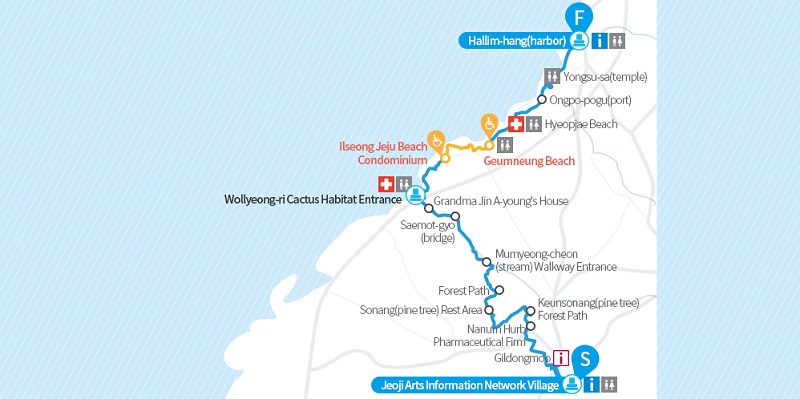 The vibrant green forest trail meets the cool and lively vibe of the blue ocean. Once you go past the open fields of Jeju's farm villages, Jeju's wild Gotjawal(dense forest) envelope you. Onward you will follow the dry riverbeds to arrive at the coast. You certainly cannot get bored while walking the dynamic 19.2 kilometers riddled with rustic stone walls, villages, farmlands, forests, rivers, large groves of cacti, and fine sandy beaches. The view of Biyang-do(island) is visible throughout the entire hike along the water.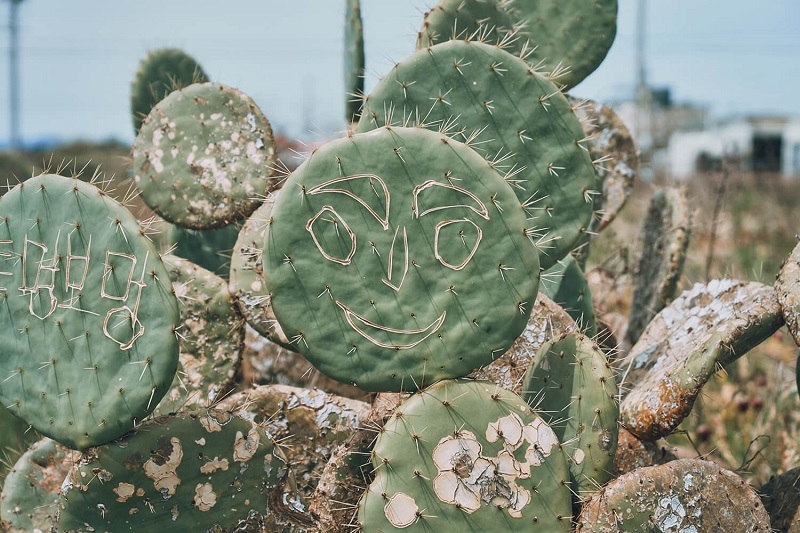 월령리 선인장 자생지 Wollyeong-ri Cactus Habitat Entrance
Route Tip
It is advisable to pack snack and water for the first half of route because there are no restaurants or stores until Weollyeong-pogu(port). Numbers of restaurants and stores can be found along Geumneung Beach, Hyeopjae Beach and Ongpo-pogu(port).
---
Route 15-A Hallim - Gonae Olle
Total Distance: 16.5Km, Total Time: 5-6h, Difficulty: Medium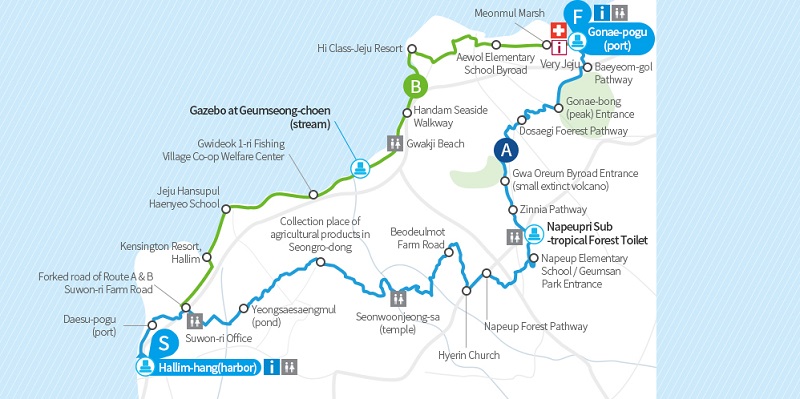 Past the sub-tropical forest is the quiet mid-mountainous Olle. The route continues through an endless field and woods and becomes a dirt road. It looks like any other park, but the forest path of Geumsan Park is deep and beautiful as if stepping into another dimension. It is the highlight of the route. You arrive at Gonae-pogu(port) after the three peaks of Gwa Oreum which are the Eight Marvels of Gwakji, Dosegi forest pathway, and Gonae-bong(peak).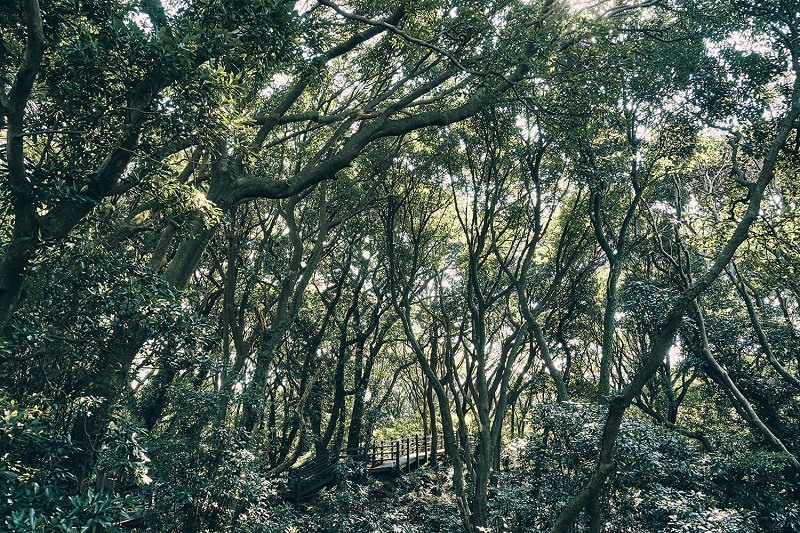 납읍리 포제단 Napeup-ri Altar
Route Tip
Near Napeup Elementary School and Napeup-ri Office, there are restaurants service Jeju pork and beef dishes.
There is no restaurant past this point till Gonae-pogu(port).
---
Route 16 Gonae - Gwangnyeong Olle
Total Distance: 15.8Km, Total Time: 5-6h, Difficulty: Medium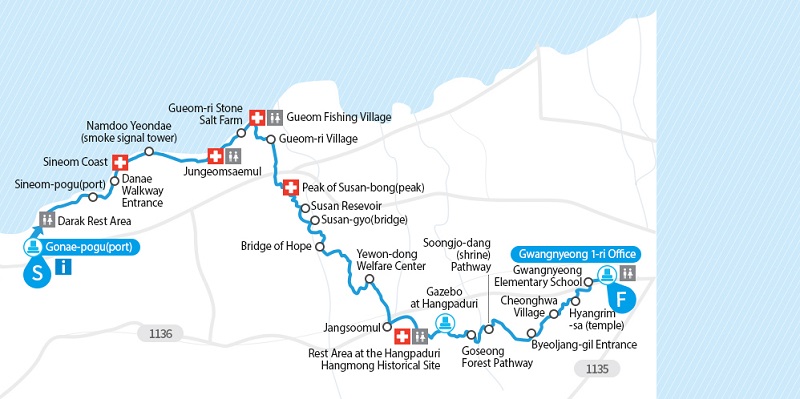 The trail continues through the simple charm of the Aewol Ocean and to the mid-mountainous area. The emerald sea continues from Gonae-ri to Gueom-ri. The Sogeum Ville (salt field) where salt crystals shine in the sunlight, the peaceful reservoir where fisherman cast their time away, a quiet forest surrounded by shadows casted from tall trees, an old castle that served as a battlefield for the Sambyeolcho army, the small and peaceful villages stone walls surrounding the open farmlands… These are to be found along the route 16.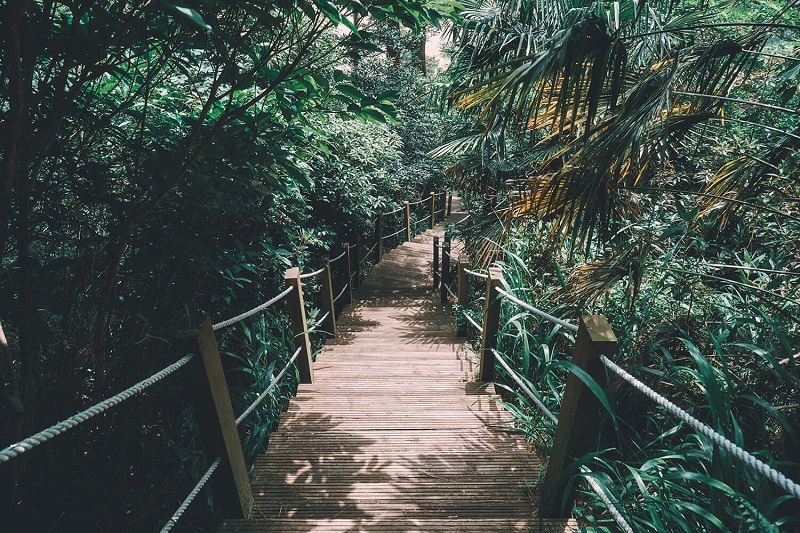 Route Tip
Because there is no restaurant nor store between Gueom-pogu(port) and Hangpaduri Hangmong Historical Site, fill up before setting out on the route. We recommend preparing a lunch box as there is only a small snack store at Hangpaduri Hangmong Historical Site and no other restaurant until Gwangnyeong 1-ri.