SURFING IN YANGYANG - RAINBOW BEACH & SURFYY BEACH
A fantastic surf haven, Yangyang is the Bali of Korea.
Korea is not commonly thought of as a surfing destination. Surfing is becoming increasingly popular in Korea as a result of the recent exploration of the coast by enthusiastic locals and foreign surfers. In the province of Gangwon-do is Yangyang, only three hours from Seoul. It is the best place in the country to go surfing because of its excellent waves and winds. Koreans and foreign visitors who come to enjoy the stunning sea on the east coast are highly fond of this place. Yangyang gained popularity as a surfing destination throughout time, and today it is a hip location with fantastic cafes, restaurants, surf shops, and much more.
Surfyy Beach, the only beach in Korea completely used for surfing, is one of the best places to visit. The beach, which was formerly a military facility, has been off-limits to the public for the past 40 years. Rainbow Beach is for everyone, surfer and non-surfers alike. However for surfing the more experience you have, the better, due to the bigger waves. Even if you're not much of a surfer, you can still relax on a sunbed and take in the ocean breeze and have a great beach day.
🌈Rainbow Beach🌈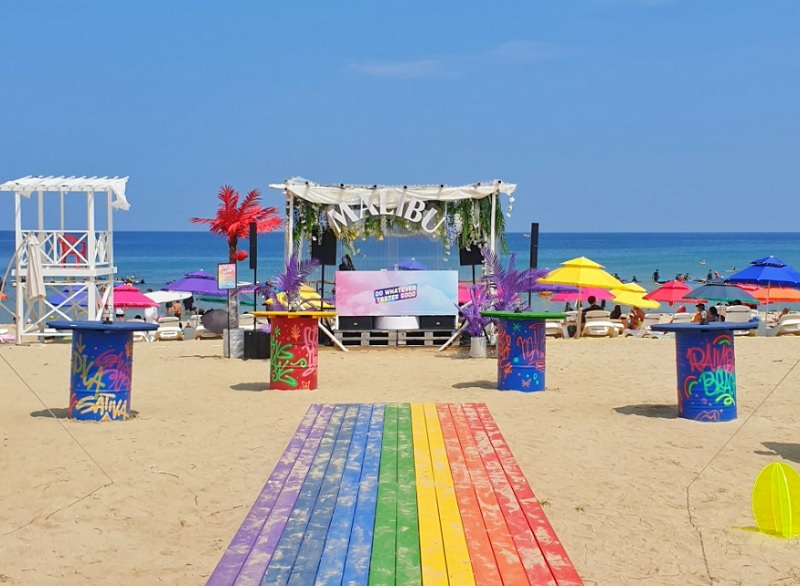 The beaches of Yangyang are some of the most popular surfing spots in Korea!
Gisamun Beach/Rainbow Beach is where surfing on the eastern coast began in Korea. About a decade ago, surfers who were part of a surfing club found this surf spot, the first of many to sprout along the eastern coastline. Gisamun Beach was eventualy renamed to Rainbow Beach and it's been decorated in all the beautiful colours of the rainbow.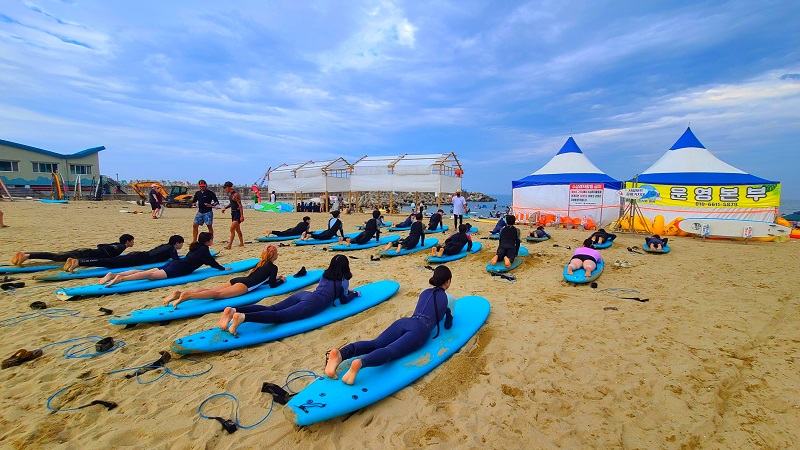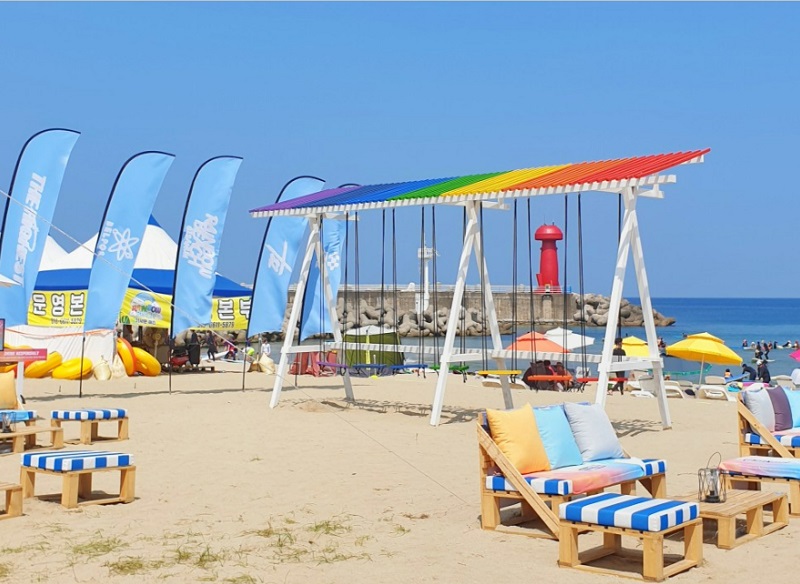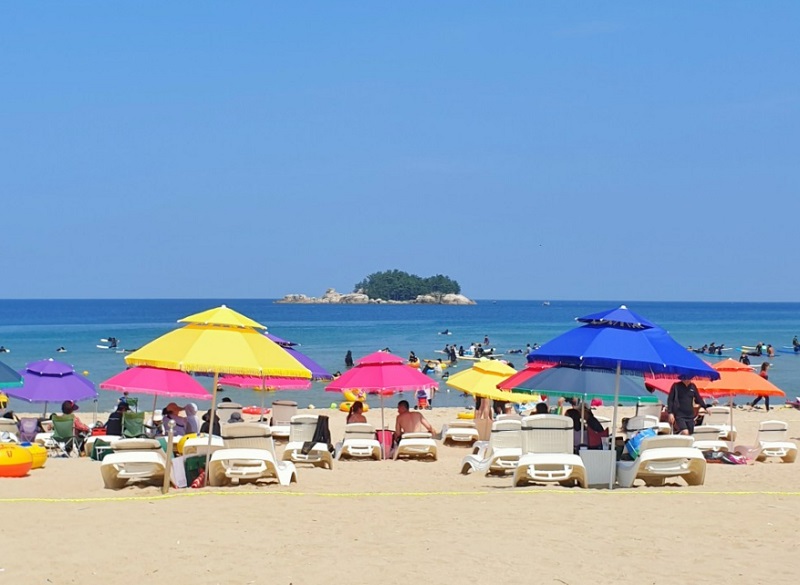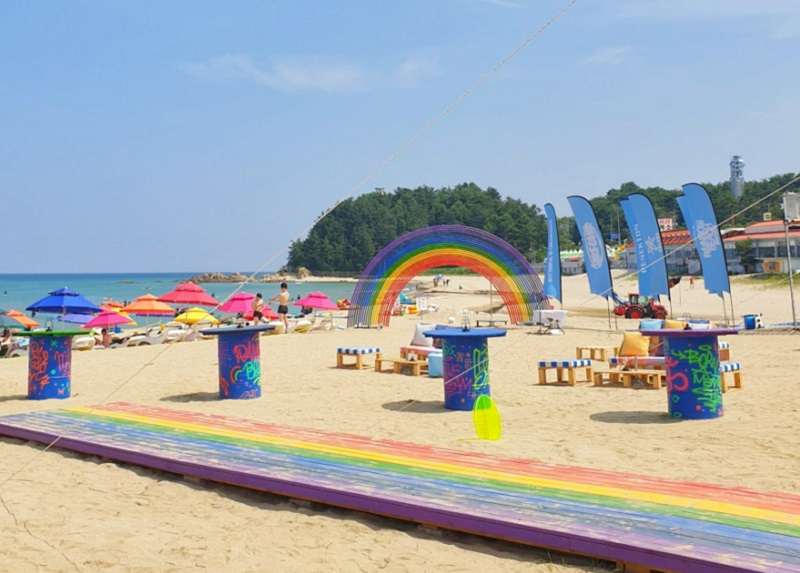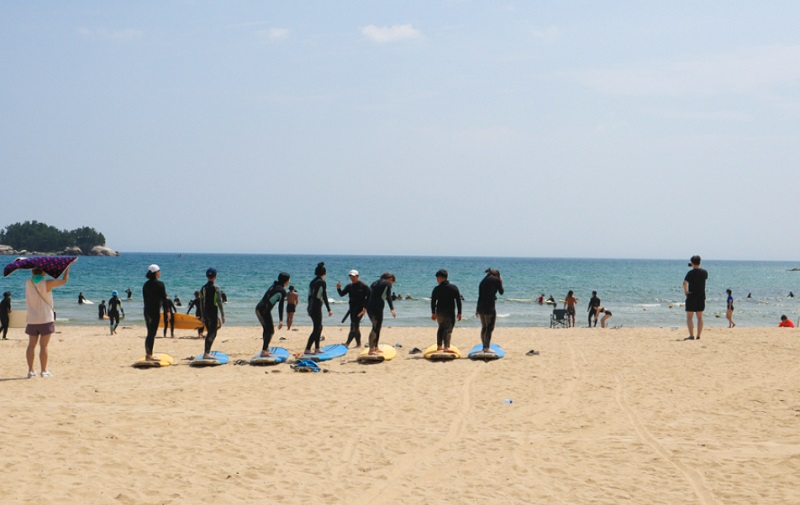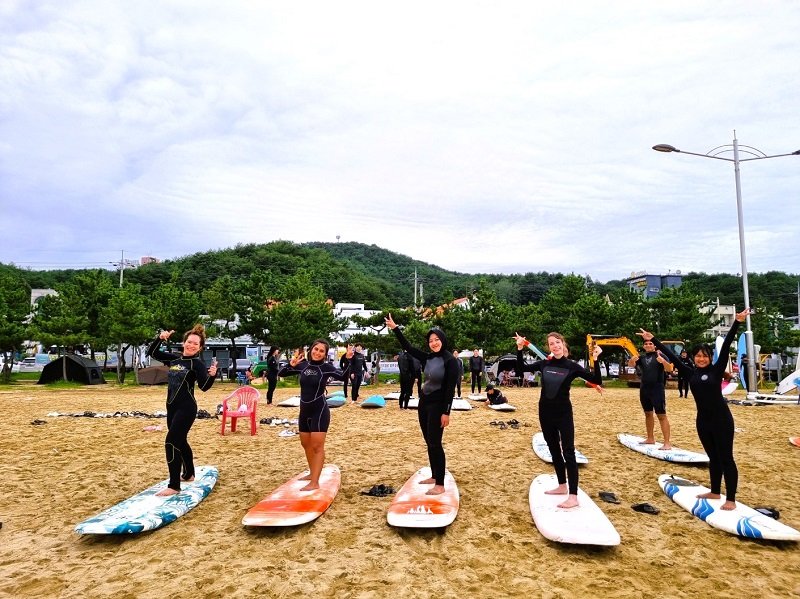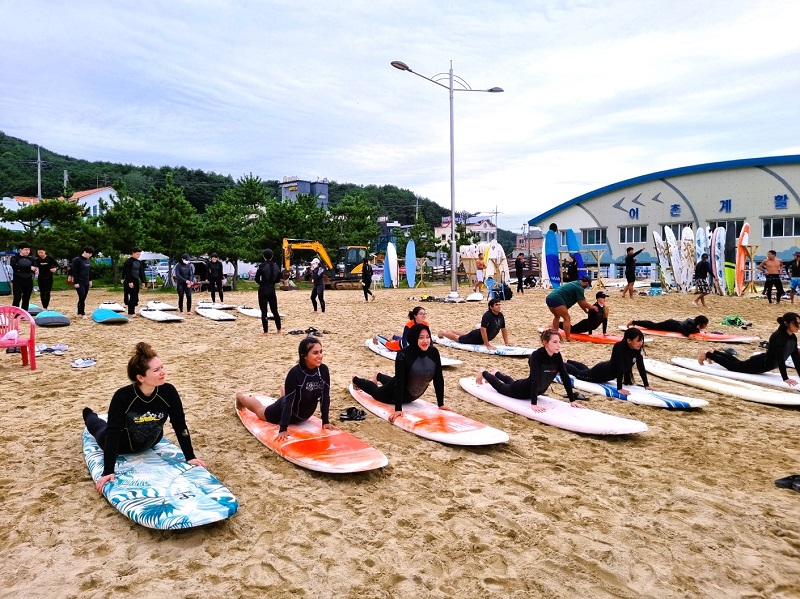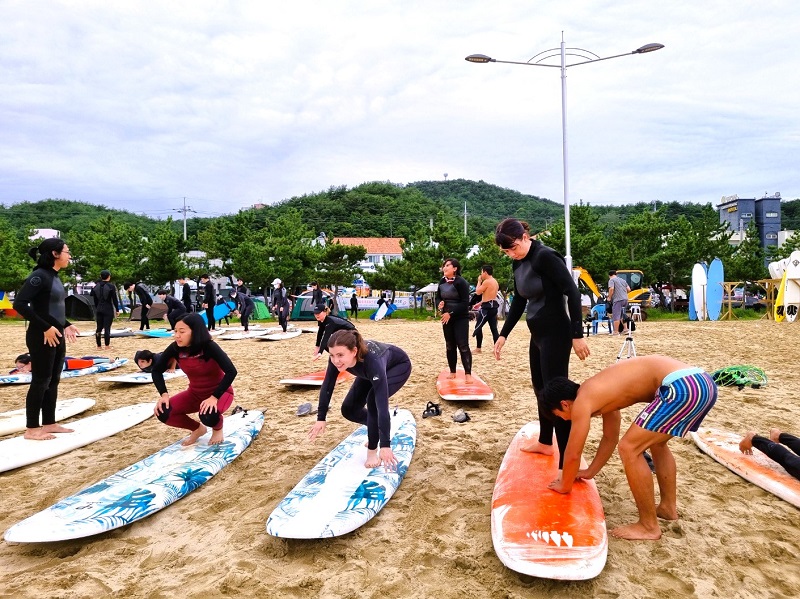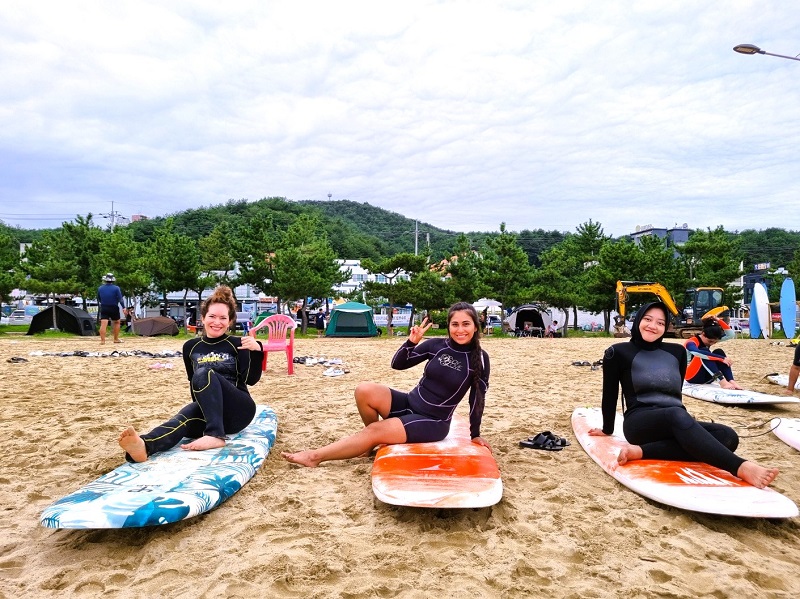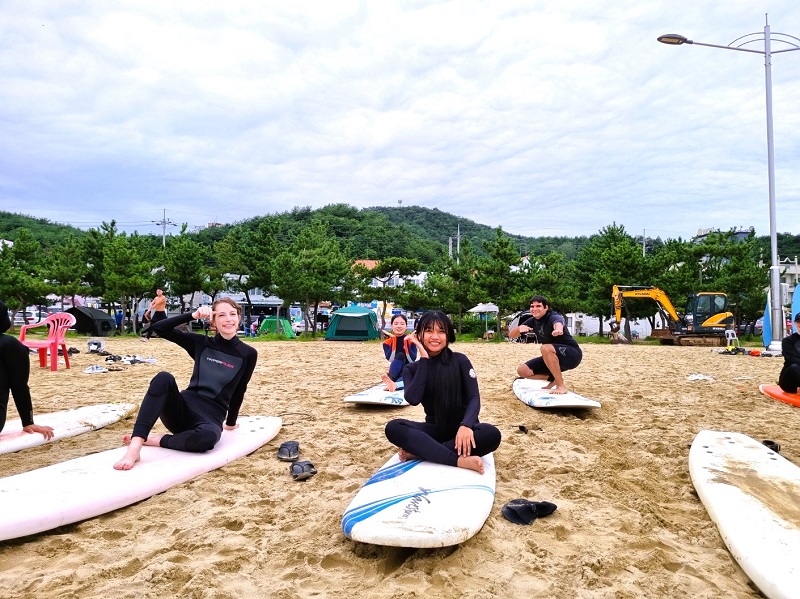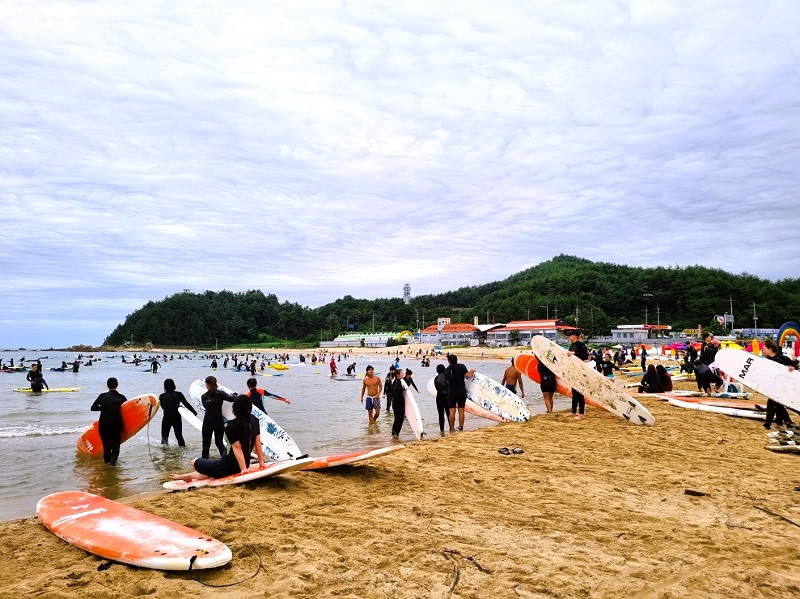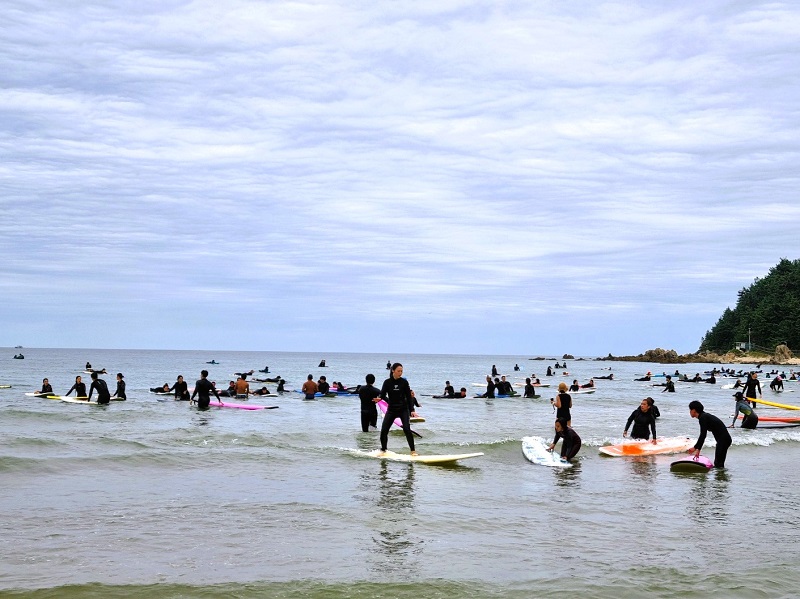 🌊Surfyy Beach🌊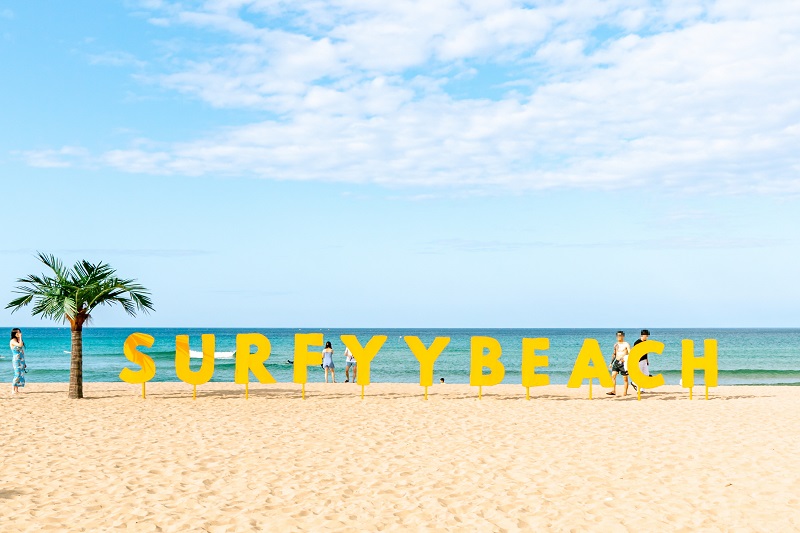 Surfyy Beach (spelled with two Y's because of Yangyang) is a 1 kilometer-long surf designated beach. The beach has various zones including bean bag zone, hammock zone, chilling zone, and sunbed zone for visitors to enjoy. There are also pub & lounge, camping facilities and more for visitors convenience.