JEJU OLLE TREKKING - LOW LEVEL
With 437 km total of beautiful trekking, the Jeju Olle Trail (Ollegil 올레길)
is definetly something to try out for a memorable experience that you will cherish for the rest of your life.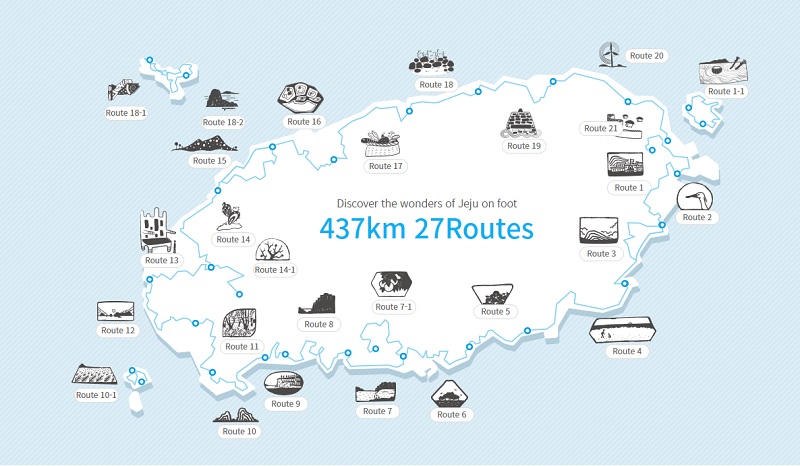 Route 06 Soesokkak - Jeju Olle Tourist Center Olle
Total Distance: 11Km, Total Time: 3-4hour, Difficulty: Low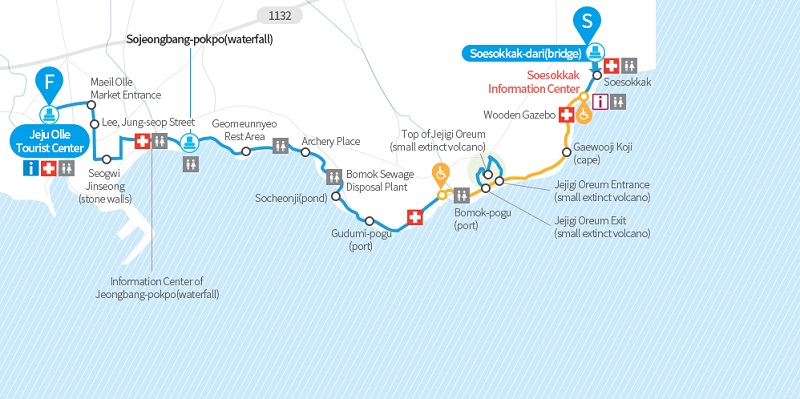 The route goes along coast and through downtown starting at Soesokkak-dari (bridge) and passing through Seogwipo City.
Past Lee, Jung-seop Street, the route continues to Jeju Olle Tourist Center. Hike past a salt hut and Seogwipo City where
culture and life are embedded, you may experience the city's unique culture and ecology.
Immerse into the panoramic view of the deep blue ocean at the two landmarks of Route 6, the coastal trail at
Seogwipo KAL Hotel and the Honeymoon House Observatory trail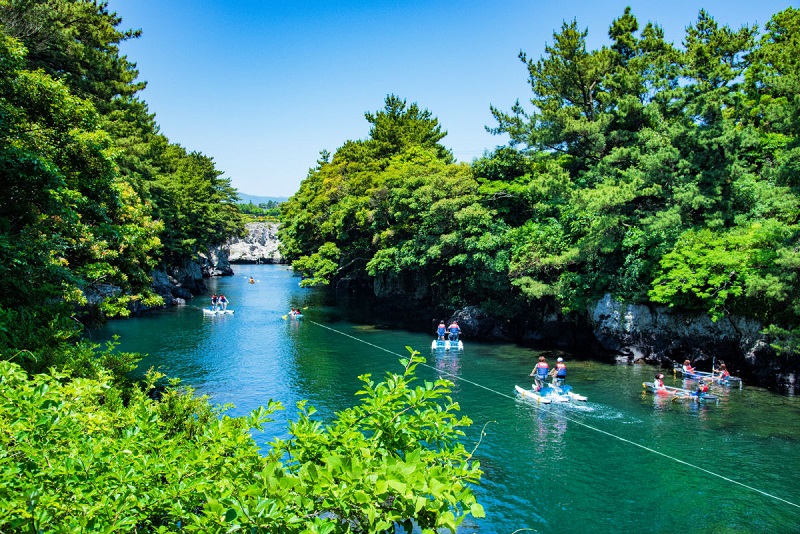 쇠소깍 Soesokkak

Route Tip
You have many options shortly after Jeongbang Falls. There are also many cafes and restaurants on Lee Jung-seop Street.
There are reasonable restaurants that serve fresh foods at Seogwipo Maeil Olle Market. The restaurant on the first floor of Jeju Olle Tourist Center at the finishing point serves dishes prepared with Jeju ingredients and local craft beer.
---
Route 10-1: Gapa-do(island) - Olle
Total Distance: 4.2Km, Total Time: 1-2hour, Difficulty: Low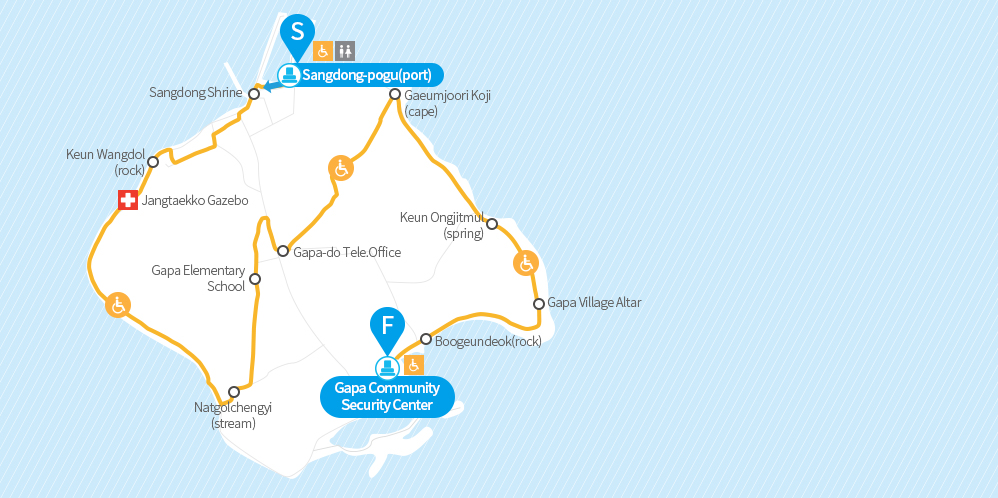 Gapa-do(island) is an inhabited island in Korea known to have the lowest elevation. Notably, Jeju Island has both the tallest mountain in Korea, Halla-san, and the most low-lying island, Gapa-do. The island is just big enough for a leisurely two-hour-long stroll. Gapa-do is where you can fully enjoy the appeal of a small island. It is an excellent place to rest your body and soul after hiking the long routes of Jeju Olle Trail around the island.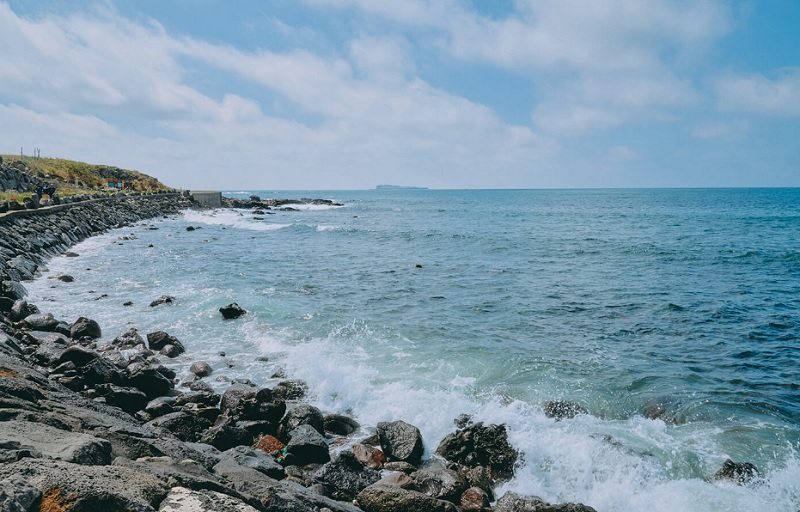 Route Tip
There are restaurants clustered at Sangdong-pogu(port) and Hadong-pogu(port).
---
Route 14-1 : Jeoji - Seogwang Olle
Total Distance: 9.3Km, Total Time: 3-4hour, Difficulty: Low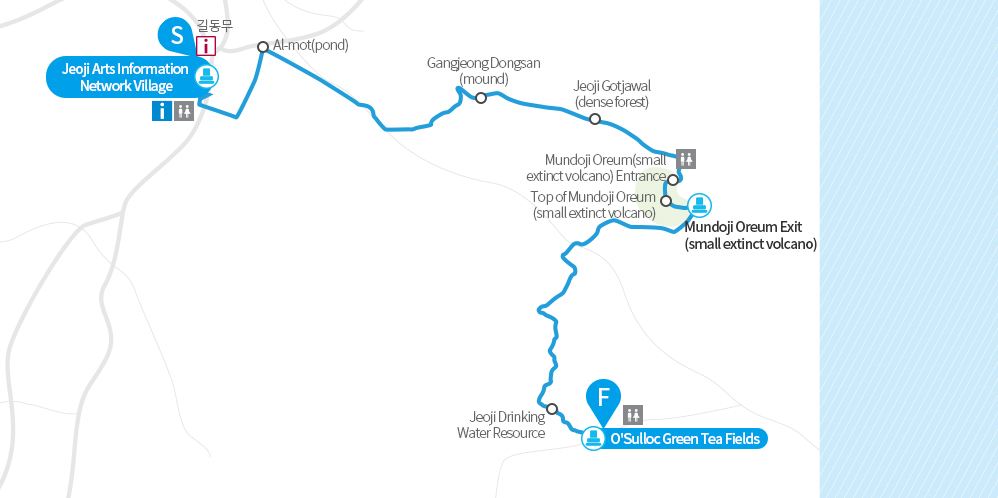 This path running to Jeoji to green tea fields in Seogwang-ri allows the hiker to feel the vibrant green energy of untouched forests.
The path from Jeoji village continues through farm fields until it reaches dense forests. When you reach the peak of the Mundoji Oreum(small extinct volcano), where there are horses grazed on grass, you get a great view of Halla-san(mountain) and several Oreums. Around the area. This view of wild and primal Gotjawal(dense forest) seems like a well-trimmed garden spread beneath your feet. The pathway out of the Gotjawal leads you to the vast green tea fields of O'sulloc, the finishing point of the Route 14-1.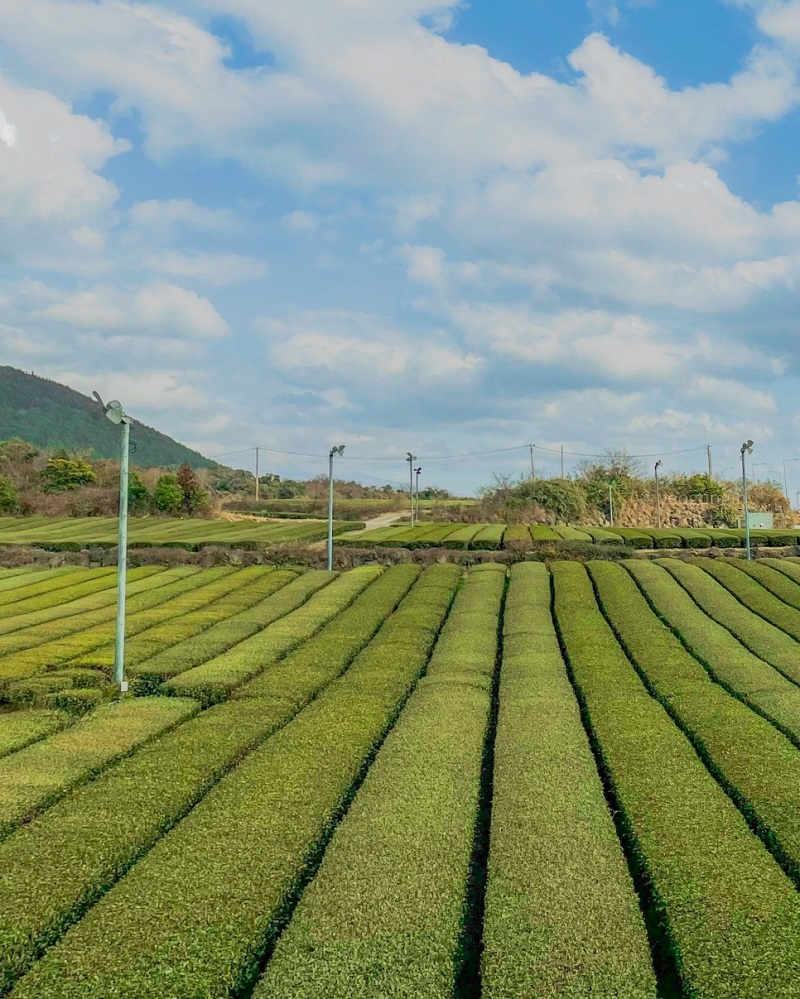 오설록 녹차발 O'sullock Green Tea Fields
Route Tip
Pack something to eat and drink beforehand as there is no restaurant or store other
than the Innisfree Jeju House, the finishing point of the route.
---
Route 21 : Hado - Jongdal Olle
Total Distance: 11.3Km, Total Time: 3-4hour, Difficulty: Low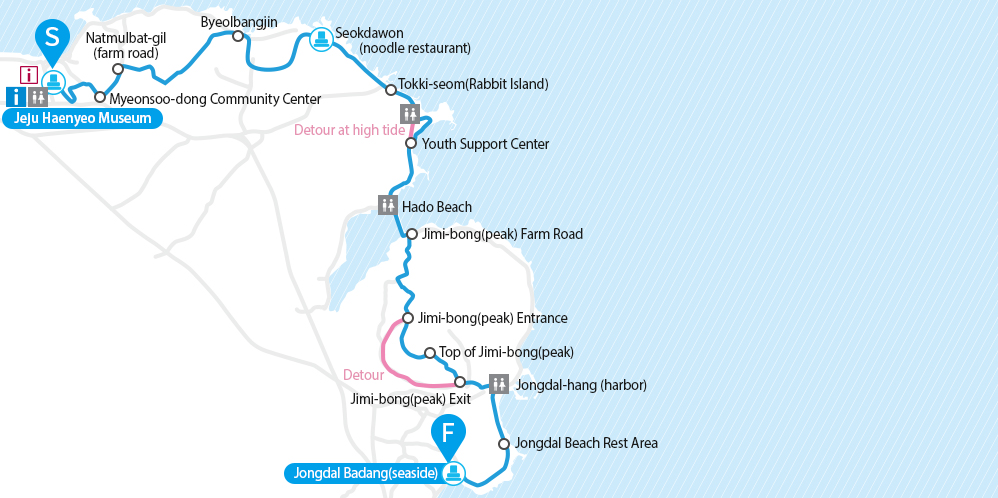 The route starts with facing the ocean of Gujwa-eup. One-third of the route is farm road, one-third is coastal road, and one-third is Oreum(small extinct volcano). Here, you can experience the east Jeju pretty well. On top of Jimi-bong(peak), which means the east end of Jeju, unfolds a full panoramic view of Jeju. There are Siheung Elementary School, Malmi Oreum, carrot field, and a potato field in a comprehensive view. On one corner are the blue ocean of East Jeju and a colony of Oreums, including Yongnunyi Oreum and Darangshe Oreum.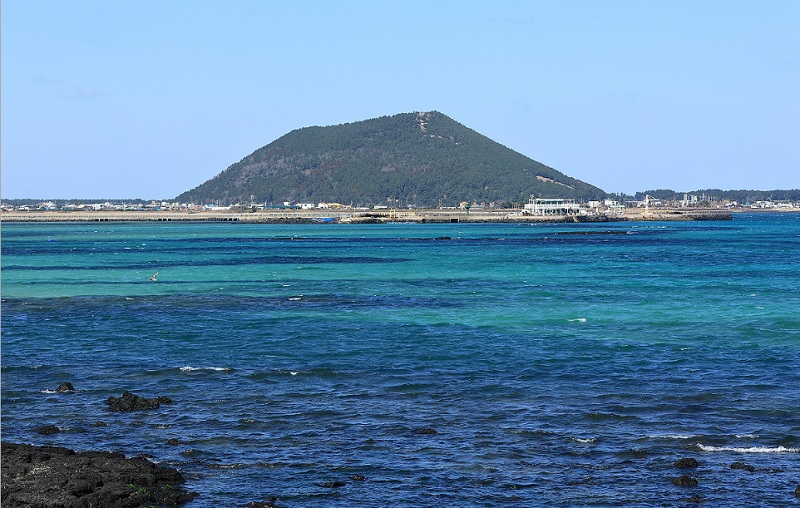 Route Tip
There are a few restaurants on the coast and near Jongdal-hang(harbor) near the finishing point.